Printing
We're Creative Problem Solvers
Single Point produces various printed projects, from high-quality spot color and 4-color offset printing to on-demand and variable data digital printing.  We have a complete line of sheets and web presses to handle any printing project you need.  We can produce a world-class finished product with our versatility to make your image stand out in the marketplace. We can choose the correct print method for you and your project.
Single Point Sourcing can handle any mounting, gluing, stapling, folding, scoring, embossing, numbering, hole punching, die-cutting, or any specialty finishing or binding option requested.
Whether printing a one-page flyer or a lengthy catalog, annual report, or handbook, our printing processes deliver the quality you and your customers expect. Our printing capabilities include:
Brochures
Annual reports
Newsletters
Catalogs
Handbooks
Promotional materials
Envelopes
Short-run 4-color
Sheet-fed offset printing
Screen Printing & Apparel
Complete bindery services
Finishing services
Print on What?
Card Stock
All standard cardstock items are printed using FSC or SFI-certified cardstock stocks. Standard Cardstock Products include Business Cards, Postcards, Flyers, Hang Tags, Bookmarks, Brochures, DigiPacks, CD Jackets, Baseball Cards, Presentation Folders, Headshots, and more.
Books / Publishing Stocks
Standard Bookstock Products include DVD Covers, Brochures, Posters, Flyers, stationery, Sales Sheets, Playbills, Programs, CD/DVD Inserts, and more.
Mattes, Satins & Gloss Coatings
All standard products come with matte, satin, or gloss coatings. All coatings are water- or toner-based, allowing our products to be easily recycled. Uncoated stocks are also available. They do not fall under our standard price lists but can be quoted separately.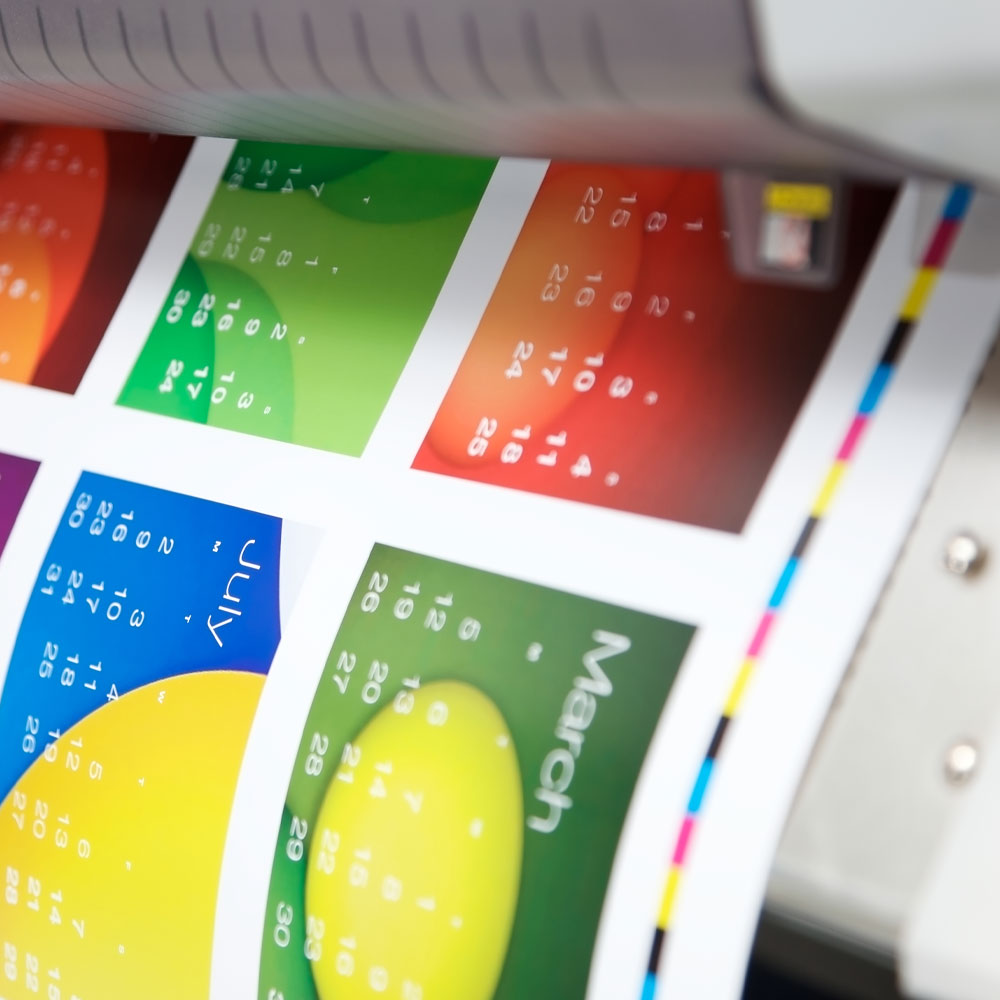 This is the perfect application for short and medium runs where a product is needed relatively quickly or to meet a better match with the demands of setting up a complete offset printing job. This is ideal for business cards, photos, individual prints, fliers, postcards, short-run publications, and stickers.
We can store an electronic version of your literature and print the exact quantity you need to keep pace with requests from your sales force and customers.
Our digital printing presses are equipped to handle many paper sizes and weights, and we can print one color, two colors, or full color – with stunning glossing capabilities that will make your next project come alive.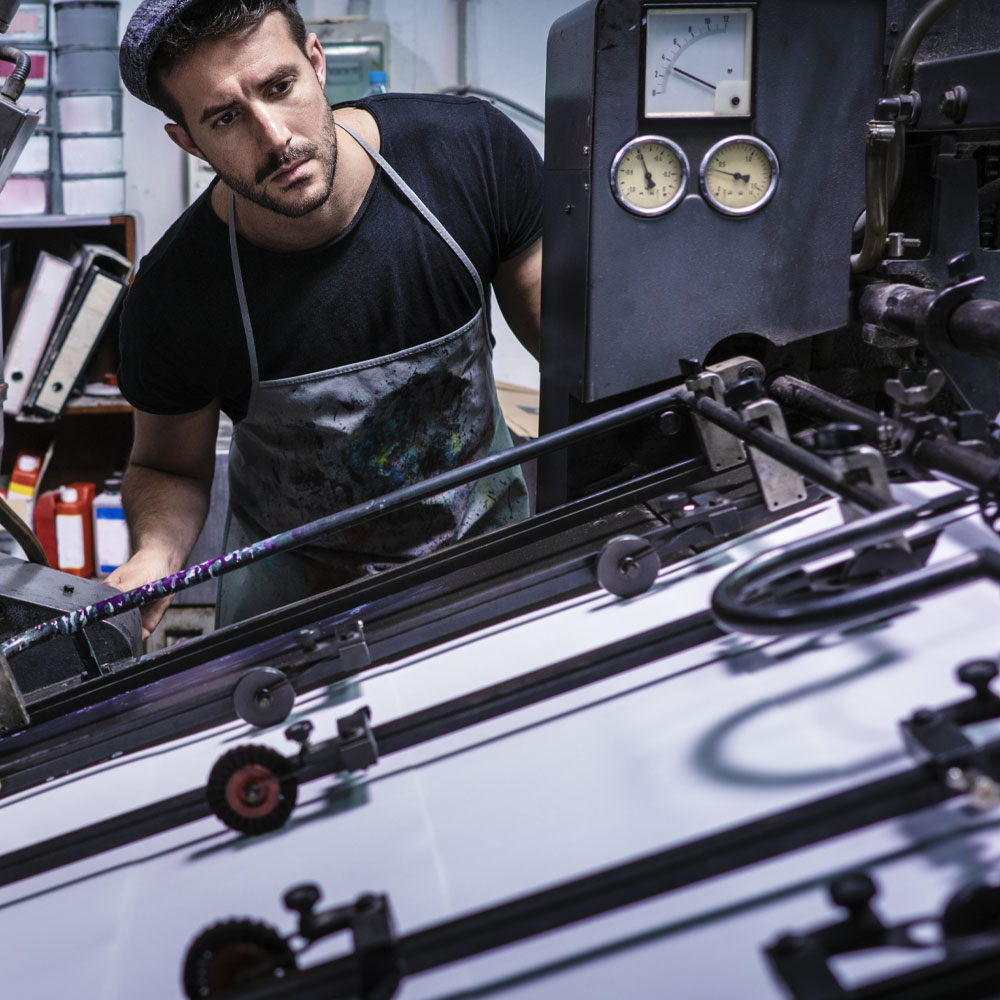 Our offset printing is an excellent choice for large quantity items, items with tightly controlled color choices and registration (such as items that will fold), and consistency over time and across multiple orders. It is an excellent choice for envelopes, letterheads, newsletters, and spot colors to match your branding. Using this process, we convert electronic files from a computer to CMYK (Cyan, Magenta, Yellow, Black) plates and inks, and while this requires much more set-up than digital printing, its precision in registration cannot be matched, and the speed during the printing process is lightning fast.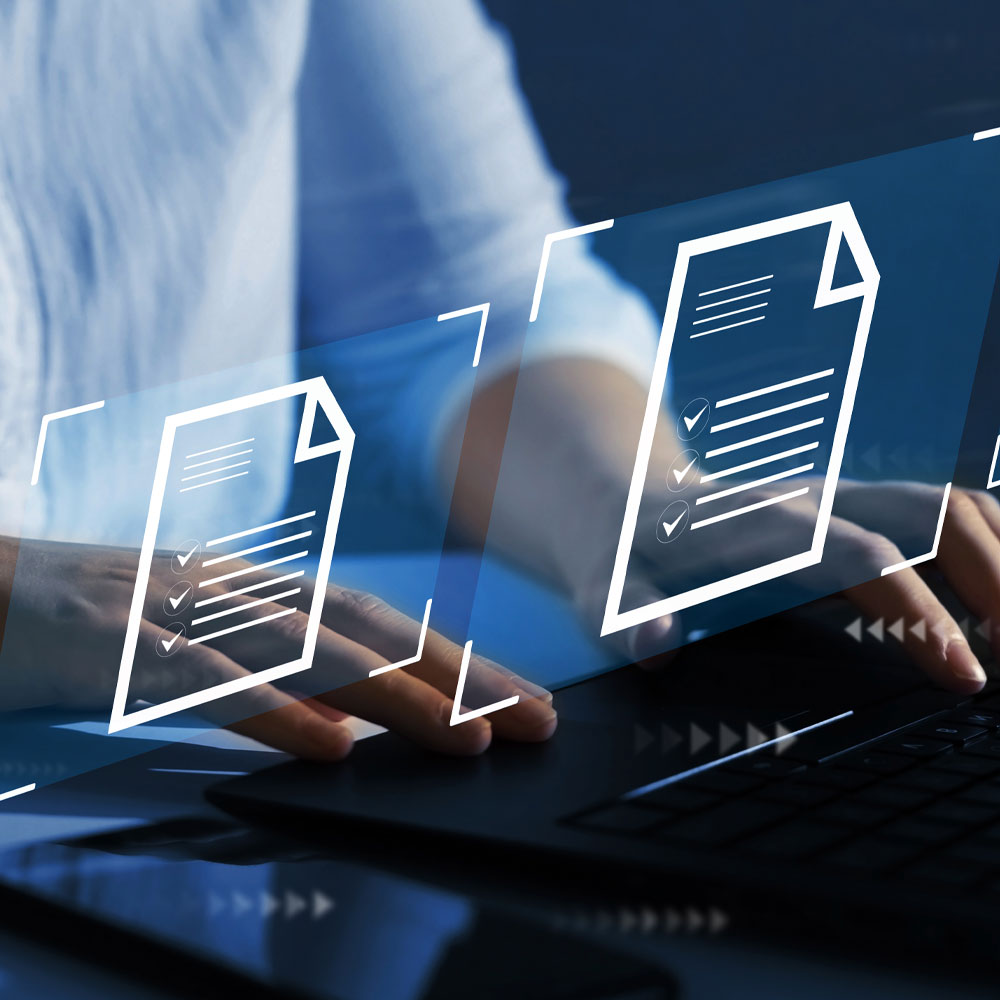 Variable-on-Demand allows our clients to create custom products that change graphics, copy, and signatures on each piece, making every recipient feel like the article was printed just for them.
Variable-on-demand controls every aspect of your communications by allowing total on-the-fly customization of each mailing piece on press. Imagine targeting your customers individually with the product or service they want whenever you speak to them. Each piece produced is as unique as the customer who receives it. You can even include maps to show your customers how to get from their house to your location.