Government
Elections have no room for error and delays! Our experts partner with your teams to develop Print and Mail solutions for your unique needs.
Benefit from the efficiency and security of keeping the entire process of Print & Mail with one partner under one roof. ALL production is done in our facility—no offshore resources are used! Our state-of-the-art, high-security facility produces ballots to your high standards. We specialize in inserting and processing inbound and outbound mail ballots using in-house sorting systems. All stages complement each other, followed by a series of audit procedures. The system is structured to maintain a 100% chain of custody, complete control of the client's data, printing, inserting, mail sorting, and the final audit paperwork, tying the entire process together.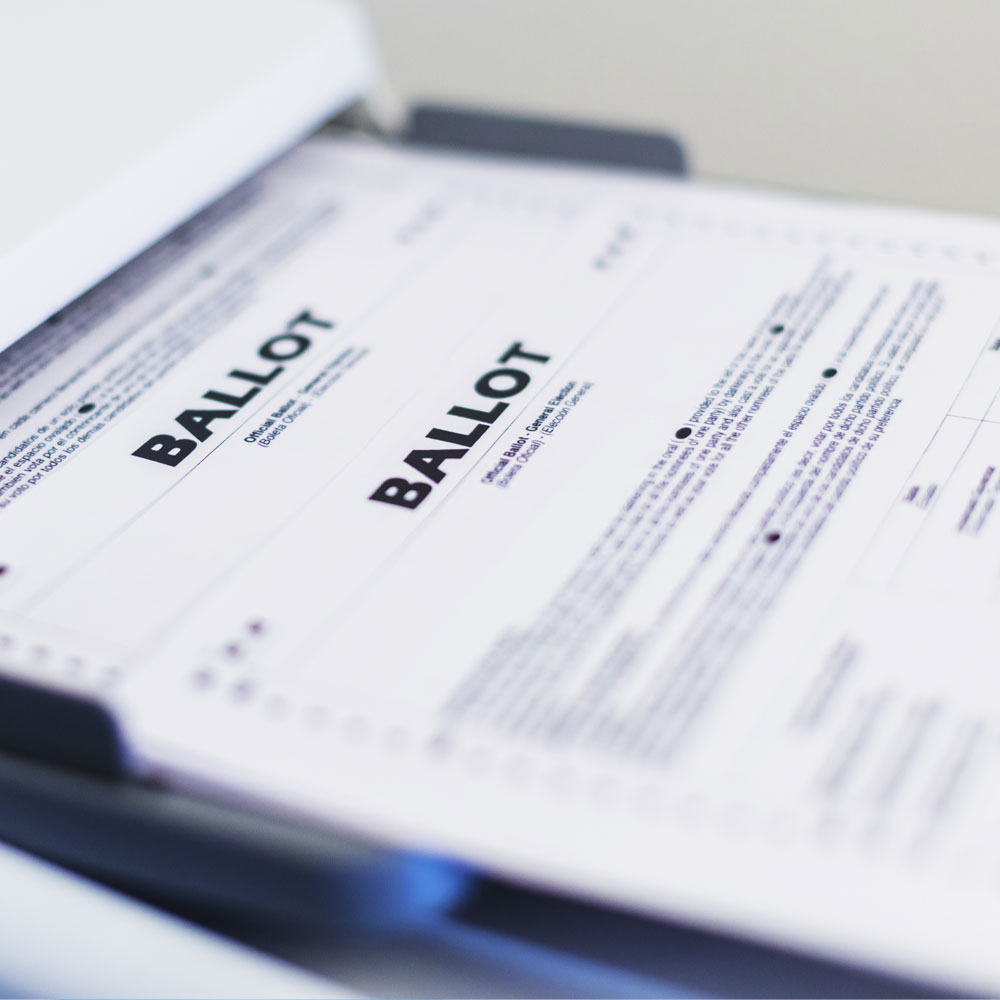 Ballot and election-related printing and mailing services are some of the most complex projects in the industry. We manage millions of vote-by-mail ballots every election cycle and offer high-integrity inserting and sorting. Go into elections with the peace of mind that your voters are receiving the correct ballots—our 90,000 sq. ft. Purpose-built facility contains state-of-the-art mailing equipment to accommodate full-service file preparation, laser and ink-jet addressing, folding, tabbing, intelligent inserting, and more. Automated systems eradicate errors caused by manual insertion, which lowers your costs.
Elections are more than Ballots.
Don't get overwhelmed with handling all of your extra printing needs. We can manage those projects so you can focus on your election. 
Envelopes for mail ballots
Absentee request forms
Inserts
Voter information guides
90-Day notices
"I Voted" stickers
Election Posters
Postcards